New Jersey Rare Coin Dealer
Get a Free Rare Coin Appraisal and Offer To Purchase Your Coin Collection
Get a Top Dollar Offer for your Rare Coin and U.S. Paper Currency from one of the strongest buyers in the business. If you are in New Jersey and have a coin collection that you want to have appraised and possibly to sell, our rare coin buyer can come to you.  This is a free, no obligation service. We are always looking to purchase on behalf of our coin collecting clientele. Simply put we cannot find enough material to satisfy our coin collectors' interests.
Always Paying More For Your Rare Coins

Numismatic Experience You Can Trust
Don't sell your U.S. or foreign coin collection for less than it is worth.
Our expert coin buyers are ready to pay you top dollar
for your rare coins and U.S. paper currency.
As a rare coin dealer, we are constantly looking to buy from New Jersey coin collectors to meet our clients interests. To facilitate this, we provide Free Appraisals for all rare coin collections and/or paper currency collections we inspect for potential purchase. We are interested in all coins with extra collectible or bullion value – U.S. and world, ancient and modern, common or rare. Our expert buyers are ready to view your collection and make you an immediate, no-obligation offer.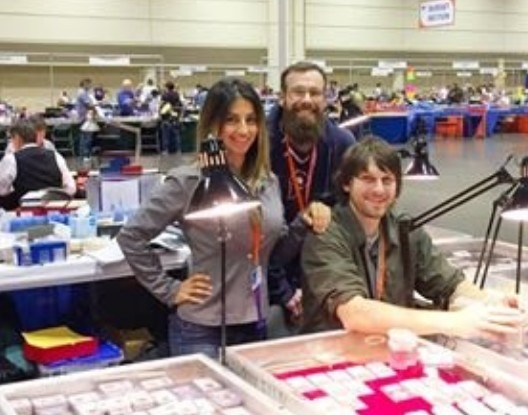 Our New Jersey rare coin dealer Elliot Coss is ready to appraise and make an offer on your collection. Elliot's career as a professional numismatist spans beyond 15 years, and he is an expert in all coin related areas as his American Numismatic Association member (#3173448) suggests. In addition to rare coins, Elliot is well versed in evaluation of paper money, diamonds, gold and silver jewelry, silverware sets, and watches. He has assisted banks, estate attorneys, and private corporations with the appraisal and liquidation of their clients' collectibles. In short, you will not find a more knowledgeable and capable or New Jersey Rare Coin Dealer. New Jersey state laws pertaining to the purchase and sale of rare coins and bullion.
We work with private coin collectors of U.S. Rare Coins, foreign rare coins, and U.S Paper Currency. Our company has purchased in excess of $100 million in rare coins since 1990. We service the entire state including Newark, Jersey City, Paterson, and Cherry Hill. When you run a Google search for a "rare coin dealer near me" or "rare coin shop near me" or "rare coin buyer near me" you want to find a company like American Rarities Rare Coin Company. The old style mom and pop rare coin shops and rare coin stores are a thing of the past. Contact our Rare Coin Dealer near you to discuss Your Coins Today.
Elliot Coss
(856) 600-7692 – Work Cell & Text 
Elliot@AmericanRarites.com

Free Appraisal for Your Coins and Coin Collections
Email, Text, or Use This Form To Send Us Your Inventory List or Pictures
Professional Associations