Get a Free, No-Obligation Appraisal & Offer On Your U.S. Coin Collection
American Rarities Rare Coin Company is interested in purchasing your U.S. rare coins. We provide Free Coin Appraisals of all U.S. coin collections we inspect for potential purchase.
Our expert coin dealers appraise all coin collections for their true liquid value, and our nationwide rare coin collector network allows us to attain the highest price possible for your material. This logically enables us to pay you the highest price possible for your U.S. rare coins. There is never any pressure or obligation to sell. When you Google "Coin Collectors near me", or "Coin Dealers near me" you want to find a rare coin dealer like us.
Always Paying More For Your Rare Coins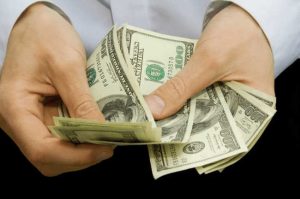 We Simplify the Selling Process
Coin sellers want to know how to sell rare coins and where to sell rare coins. We prefer to purchase entire coin collections wherever possible. It is of no benefit to you to have a local coin dealer or coin collector come in simply to have them "cherry-pick" the best items from your rare coin collection. Large collection or small, our expert coin buyer will make you an offer on every rare coin you have to show us.
Mom and Pop Coin Shops are a thing of the past. Today it can be tough to find a reputable coin dealer near you that will pay the true value for your coins. We have coin dealers near you who have been serving United States Coin Collectors for over 25 years. You need the numismatic expertise and knowledge that our rare coin dealers provide.
Our coin appraisers are coin specialists and experts in all types and varieties of U.S. rare coins. Studying rare coins in all their complexity is a labor of love that we practice every day. Unfortunately, in many cases you will find that U.S. coin dealers and rare coin collectors alike are reluctant to pay the numismatic premium that a rare coin may deserve. They will offer too low of a price, whether to make extra profit or to reduce risk. Either way, this is of no advantage to you as a seller. Check out our article Mistakes To Avoid When Selling Rare Coins.
How We Appraise and Purchase U.S. Coin Collections
Step 1: Email or Text us your inventory list or pictures of any rare coins you wish to be appraised.

Step 2: Our coin specialists will examine your information and provide you with an initial Free Appraisal and Offer.

Step 3: Physical Appraisal. This is either a personal meeting with a rare coin buyer or done though our insured Mail-In Service Program.

Step 4: Get paid! We are where to sell rare coins.
In many cases, it is an easy matter to have one of our expert numismatic U.S. coin buyers stop by for a personal visit. In all likelihood we have a rare coin dealer near you. Our team of expert rare coin appraisers are based around the country, and regularly travel to appraise and purchase U.S. coin collections.
Some U.S. coin collections are too small to warrant a visit, or the travel expense is prohibitive. To address this issue, American Rarities offers a fully insured mail-in service. You can ship your rare U.S. coins directly to one of our coin shops, and our coin buyers will physically appraise your material. Immediate payment is standard. If you decide not to sell, we will return your coin collection at our expense.
If you are ready to sell coins for a fair price, or have any questions about how the process of selling U.S. rare coins can benefit you, then use the form below to contact us today! We look forward to being of service.

Free Appraisal for Your U.S. Rare Coins
Email, Text, or Use This Form To Send Us Your Inventory List or Pictures
Professional Associations