Services for Coin Dealers
American Rarities is the Coin Dealer's Coin Dealer
American Rarities provides coin dealer services for vest-pocket dealers, coin dealers and local coin shops nationwide. We are generalists, working with coins of all types and values, and we make our expertise and resources available to other rare coin dealers.
Providing Liquidity for Coin Dealers
We can help you liquidate coins you purchase as part of a collection but do not have immediate retail buyers for. We have an extensive client base, and know where to get the highest prices possible. This allows us to make you a strong offer on these coins, with immediate payment, of course. Our buyers are ready to travel to you.
American Rarities Buys Rare Coins from
Dealers, Coin Shops, and Collectors Alike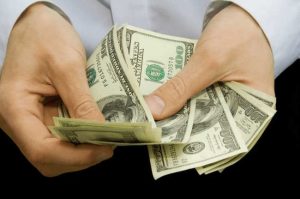 We Buy Excess Numismatic Inventory
In addition to providing a way for local dealers and coin shops to handle large or expensive collections, we also purchase shop inventories and collections from dealers looking to liquidate their coins. Should you ever decide to move out of the rare coin industry, or just need to get liquid, we have buyers ready to make you an offer on your inventory.
We offer a 15%-of-profit referral fee, and first pick of the material, for any collections referred to us for purchase by other dealers. But why refer a collection to us?
Insurance / replacement value appraisals
Fair market / liquid value appraisals
Date-of-death appraisals
We provide complete transparency on all referral transactions.
We Purchase Rare Coin Leads
American Rarities buys rare coin leads to help us find collections to purchase. Confidentiality is guaranteed.
Types of leads we purchase include, but are not limited to:
Old coin company records
Client lists
Company mailing lists
Old invoice records
Numismatic client records
American Rarities is a rare coin dealer that even other dealers go to! We do our best to provide quality service to collectors and dealers alike.
Inventory Liquidation – if you decide to move out of the coin industry, or need to liquidate some of your rare coins, we will make you an offer on part or all of your inventory
Purchasing Partial Collections – we are interested in buying any material you may purchase as part of a collection for which you do not have immediate retail buyers
Referral Program – we offer a 15% finder's fee for any collections you refer to us for purchase. You will have the opportunity to buy any coins you may be interested before our other clients
Lead Purchasing – we regularly buy rare coin buyer leads to assist us in finding private collections to purchase
Contact American Rarities today to discover how we can be of service to you.

Your Confidentiality is Guaranteed
Email, Text, or Use This Form To Send Us Your Inventory List or Pictures
Professional Associations