What sets American Rarities apart from the competition is that we're real coin dealers – we work harder to make you a stronger offer on your material than other places. But don't just take our word for it, read what some of our satisfied clients have to say about their experience with us and then judge for yourself.
"Very professional, a pleasure to work with… your service was A+."
– Richard Harr, HI
"We must say our experience with your employees (on the phone and in-person) was nicer than we expected it to be. We felt at ease and confident that we were dealing with professionals who had no hidden agendas. Thank you for your great service!"
– Al & Joanne Schluth, PA
"Your customer service was prompt and satisfactory. The questions I asked were answered & explained. I wondered how much I would receive for a bunch of gold coins I started collecting in 1985. The amount was a surprise! I feel good about the transaction."
– Eugene Kenny, CO
"Excellent personal attention. Good advice and appreciated recommendations. I will call again with remaining collection."
– Dr. Walter Delph, NY
"I was impressed with the professional manner that your buyer presented on arrival and during evaluation."
– Dwight Boe, CO
"We recently had a visit from David Weinstein who looked over my collection. I felt that he was extremely honest with me and very helpful in advising. If I were to sell more coins, Dave would be my first choice. Thank you for one of my few good experiences with coins."
– Joel Likins, OH
"Great to deal with – your buyer took time to answer and to help me decide what to sell… and what to hold. I would not hesitate to do future selling or buying with your firm."
– Wharton Tiers, NY
"I was pleased with the professional manner in which your buyer arrived on time. He exerted no pressure to sell. He took the time to examine everything I offered, and made me feel a sense of trust."
– Al Cipra, OH
"In June one of your buyers, Lee Block, came to look over my collection (of coins), To tell the truth, I almost cancelled our meeting, as at that time, I felt it would be a waste of time. Boy, was I wrong! The few hours Lee and I spent together were the best time I've had in a good long time.
I learned a lot – thank you for teaching me so much. The best part came at the end, when Lee gave me a check for several thousand dollars! I almost fell down! I thank American Rarities for having the great staff they have. After Lee left me, he went to see my friend where he was asked to give prices on three collections. Lee made my friend very happy. My friend stopped by the next day and told me about the great deal Lee gave him.
When you deal with an honest company that has great people, you just can't go wrong. Thank you for taking the time to see me and my friend."
– Ronald E. May, NJ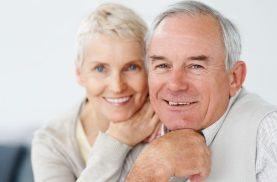 Please leave your positive feedback on one of the following online review sites, or any others where you may find us: