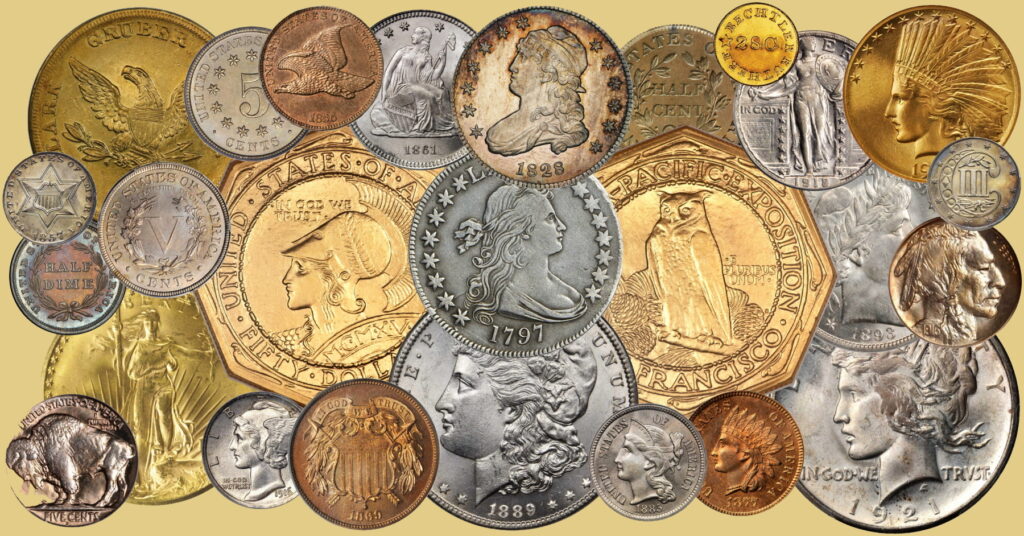 When it comes time to cash in on your investment you want to get the most you can for your hard earned collection. And with this day and age coin selling websites are pretty common, but how can you be sure you will get a more then fair deal when selling your prized collection. American Rarities is all about making sure you get what you deserve when selling your coins, and we bring the trustworthiness of a Mom and Pop coin shop while having the resources and reach of a coin selling website.
A major conflict of interest American Rarities has when it comes to you selling your collection, is the draw that auction house websites like ebay.com and ha.com has on a private coin seller such as yourself. These sites are dangerous not only because you have to pay auction fees out of pocket but there is no guarantee for you that your coin or coins will sell for their true value. American Rarities on the other hand is a coin selling website that buys your coins for top dollar.
Our process is made to make it very convenient to sell your coins to us online, while still having an interaction with a person, either a buyer or an appraiser to give you piece of mind. We start off with a phone call or an email wherein you will provide a list of coins that you are wanting to sell, as well as some photos. If we are interested in buying your collection we will reach out and set up a time for an appraiser or buyer to come get a hands on look at your collection. They will then provide you with an offer, if you accept then the money will be in your account the same day.
Get started today and contact us, to see what your collection is really worth.