We received a certified 1856 Flying Eagle Cent that someone wanted to use as collateral for a $9,500 loan. Should be a no brainer as the coin is a PCGS certified Proof 62 worth $12k. However as we examined the coin we noticed certain details that were not as we say kosher. More plainly, the coin looked fake. We have provided images below for your examination.
There is plenty to pick at here.
PCGS slab is fake.
PCGS certification number is fake.
The letters and numbers normally well struck fade into the field.
The devices like the cotton boles and wheat leaves are flat.
The coins surface luster is dull, off-hand and does not look what you would expect from a proof struck coin.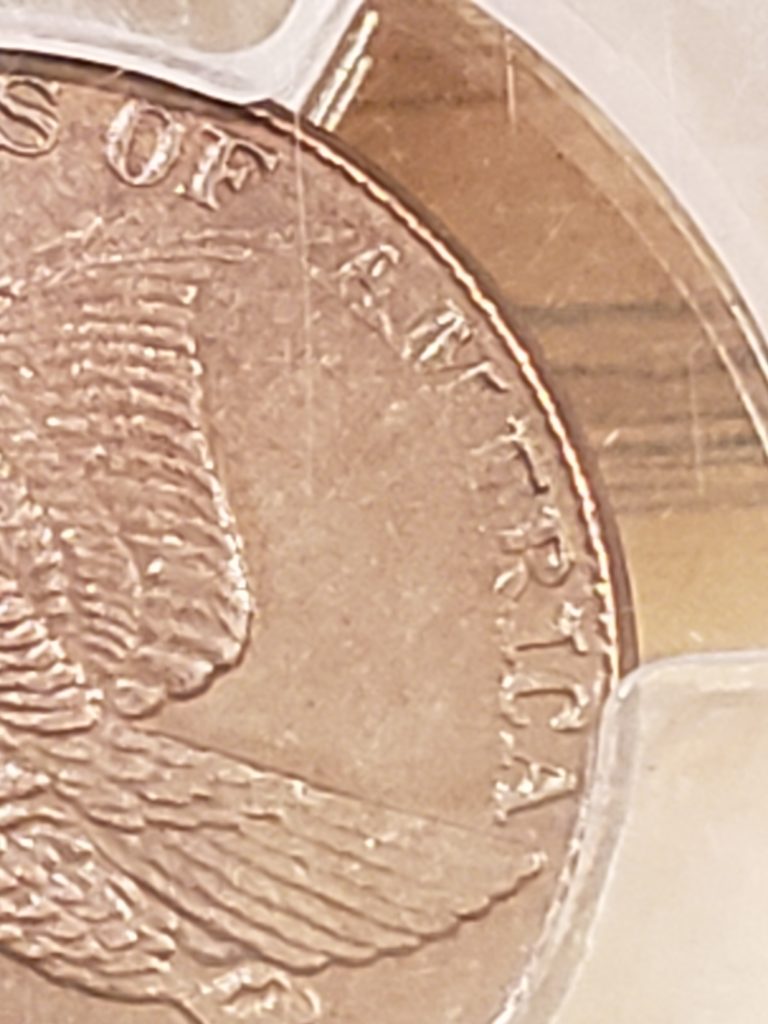 This is a serious attempt at deception! There are many coin dealers and many more coin collectors that would be deceived. Vigilance and most importantly, Knowledge, is key. Don't be fooled. Don't be that sucker. Buy the book before you buy the coin, and rely on your reputable rare coin dealer for advice. If you do not know one, contact us. We are happy to provide you with free advice, coin appraisals, and when you want to sell, a hassle free offer.
For a deeper dive into Fake Coins, Counterfeit Coins, and Altered Coins click here.